Handmade from silk, the My Glow 2 glove has been crafted using a specific technique perfected over centuries.

The unique weave of the silks works to effortlessly sweep away dead skin and impurities by deeply exfoliating the body.

This natural skincare remedy aims to tackle dry skin, the removal of fake tan, blackheads, stretch marks and scarring.


Made from pure silk blend
Glove will shrink after first wash
Handmade in Turkey
Packaged in Australia
Thoroughly rinse with hot water using only natural soap to clean the glove. Place and store glove in a clean dry place to air and dry out. Do not store in the cardboard cylinder. Do not machine wash.
Deeply exfoliates the skin
Purifies and brightens complexion
Helps fights against acne, blackheads and breakouts
Aims to reduce appearance of pigmentation and enlarged pores
Naturally and easily removes fake tan
Aims to reduce appearance of stretch marks, cellulite and scarring
Helps improve the texture and feel of skin
Aims to reduce the appearance of fine lines and wrinkles
Helps promote collagen and elastin production
Helps oxygenate cells and promote healthy blood flow leaving body re-energised and invigorated
Frees and prevents ingrown hairs
Assists to eliminate toxins through the skin
Aims to increases self love and confidence.
100% natural. No nasties.
In love😍
I love this product it came so quickly and this is the second one I have purchased not only for me but my whole family
The best one I've used so far
I bought this glove a few years ago, and it was truly the best, took everything off I'm seconds and very well made.
When I thought it was getting old and dirty I bought new ones in France, and it was just 1/4 the quality this glove was. Ripped after two uses, etc...
I'll be buying these in batches since Australia is far, bit truly love love this product !!
Absolutely amazing! I exfoliate every few days with a Korean mit normally but the my glow 2 took it to another level, it fit my hand and was gentle enough that I could use it all over. I will be buying more…every girlfriend who has a birthday coming up will get one!
The original is much better! I was fairly dissapointed at how soft and gentle this version is.
It's so amazing
I purchased the product few weeks ago for my mom and myself. And I can say we both loved it. Thank you My Glow2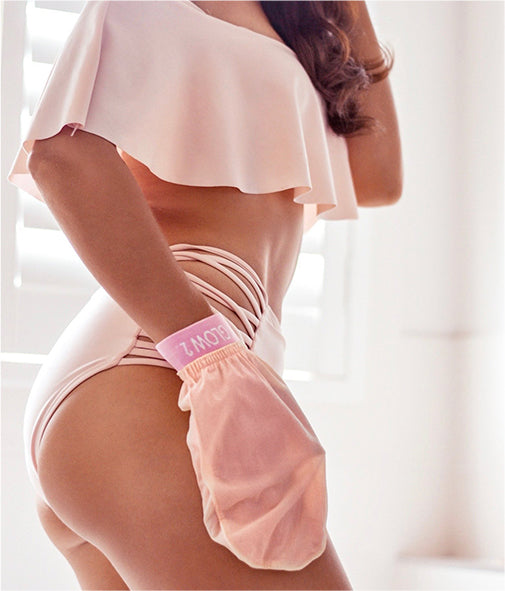 DIRECTION
How to glow
1.
WASH
For first time use, hand wash thoroughly with hot water. Soften your beautiful skin by taking a hot steamy shower or bath for 5-10 mins. The softer you are the more you peel.
2.
SCRUB
Wet the glove, squeeze out any excess water and place your hand inside. Remove your body from the water, firmly glide the glove up and down to peel away the dead skin and any insecurities. Give extra attention to areas you feel may need a little more lovin'. Do not use soap or oils.
3.
RINSE
Rinse your body and allow any self doubts to go down the drain, along with a whole lot of dead skin. Let the glow begin.
HOW TO
USE OUR ANCIENT EXFOLIATING GLOVE
GLOWING RESULTS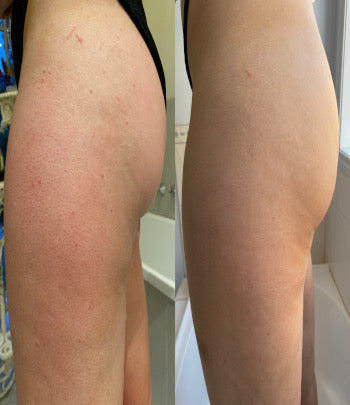 EVENS SKIN TONE & TEXTURE
REMOVES FAKE TAN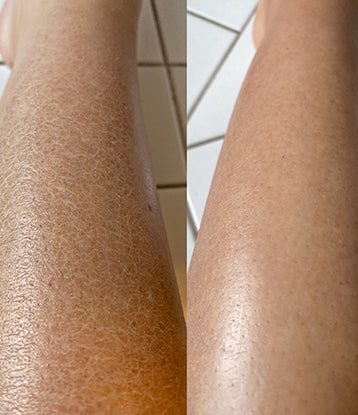 SMOOTHES DRY & FLAKY SKIN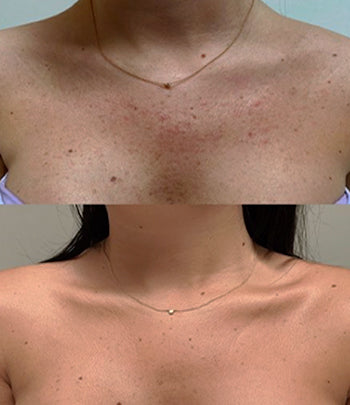 HELPS CLEAR KERATOSIS PILARIS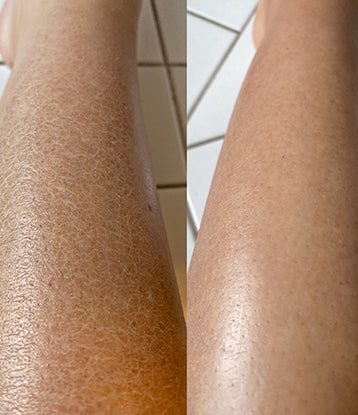 SMOOTHES DRY & FLAKY SKIN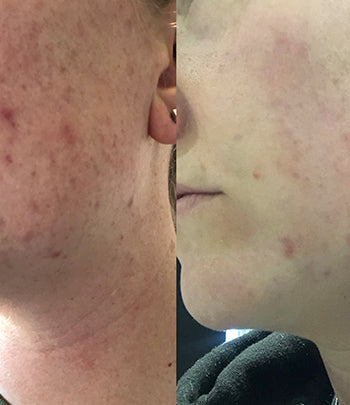 WORKS TO PREVENT BREAKOUTS